July 05, 2017
Women in Business Q&A: Nancy Zayed, Founder and CTO, MagicCube
Nancy Zayed, is founder and Chief Technology Officer of MagicCube, a digital commerce security start-up located in Silicon Valley. Prior to her current role, Nancy was the Head of Engineering and Operations at innoPath, a founding member of OMA, where she led the global engineering development and service teams responsible for shipping Android, Rex, iOS, Windows Mobile and Symbian products.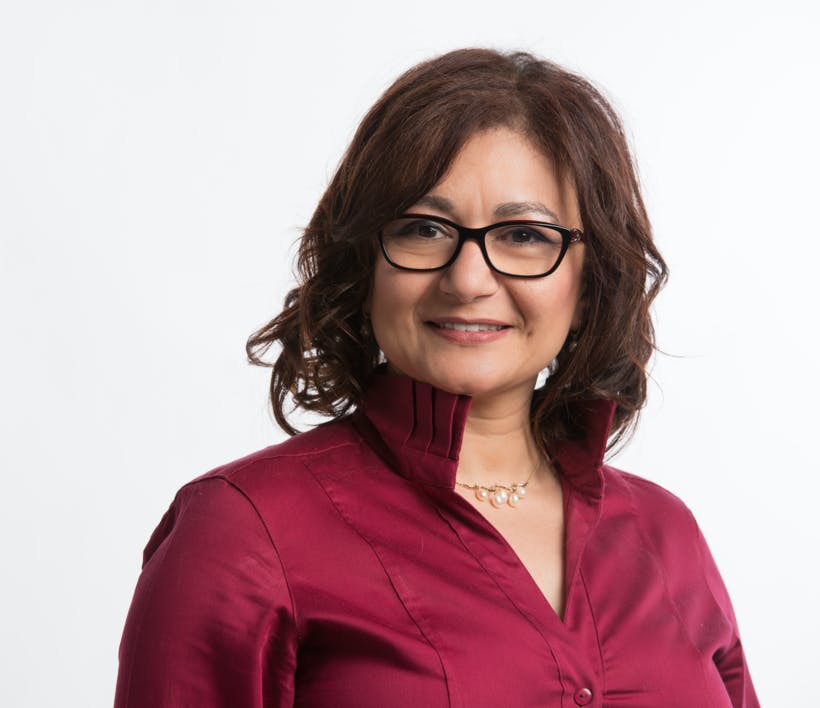 Nancy is an advocate of the social and economic empowerment of women in STEM careers. She has been an example in this area by taking on numerous leadership roles, including Head of Platform Development at Cisco Systems, where she was in charge of the company's telepresence product and its secure endpoints for the consumer market. She also headed the CDMA (Code Division Multiple Access) mobile technology at Palm, where she spearheaded the move to air-interface agnostic technologies and IP Multimedia Subsystems integration.
Nancy also spent more than ten years at Apple, holding several technical leadership roles within the organization's traditional and new operating systems, and video engineering areas. During her time at Apple, she helped secure the company's second Emmy presented by the Academy of Television Arts and Sciences on the Primetime Engineering Award category for the company's efforts and impact on the television industry.
Nancy holds a Master's of Science Degree in Software Management from Carnegie Mellon University.
How has your life experience made you the leader that you are today?
I'm in a continuous process of analyzing and applying my life experience. I am always learning, but at the heart is what my parents emphasized: Education, education, education! They instilled in me, my sister and my brother that ambition should not be bound or defined by gender.
As we grew up, they taught us that gender equality does not mean preferential treatment, but rather equal opportunity. They also instilled in us the celebration of ambition.
Flash forward to college, there was one class that made a significant difference to me - a philosophy class called "Inductive Inference". That class reconciled science with the typical defiance and rebellion any young person goes through, showing that evidence and data-based logical thinking and processing will transform that rebellion into innovative and effective non‑conformance. Read More